Tropical Shipping closely monitors the path and intensity of storms during the Atlantic Hurricane Season. We are watching Tropical Storm Emily. The storm is not expected to impact our operations at this time.
The 11 am advisory from the National Hurricane Center states that Emily is approaching the mouth of Tampa Bay. The storm is expected to turn to the northeast with an increase in forward speed by tonight and Tuesday. Emily is expected to move offshore of the east-central Florida coast Tuesday morning.
Maximum sustained winds are 45 mph with higher gusts. Up to four inches of rain is possible across central and southern Florida.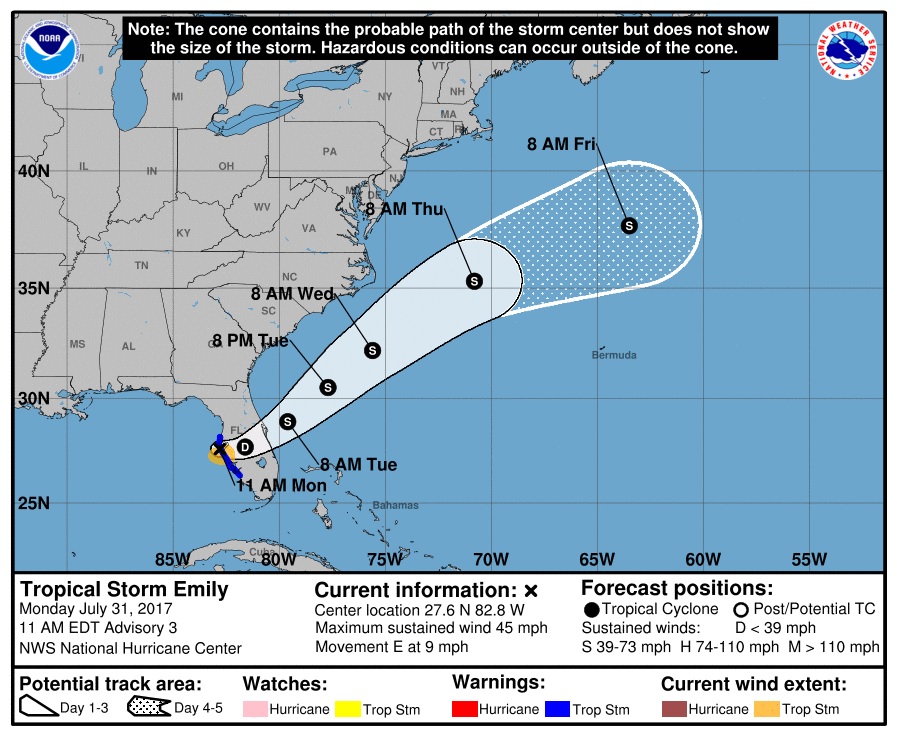 Tropical Shipping values its close relationships we have built with our customers throughout our more than 50-year history. Thank you for choosing us as your carrier of choice to The Bahamas and the Caribbean. For further information, please contact your local sales representative or the U.S. Customer Service Team at 800-638-TROP (8767) or 561-881-3999.
Complete contact listings, including telephone and fax numbers and email address information can be found 24/7/365 on our website on the Bookings and Customer Service page – found in the Contact area of our website www.tropical.com.