Six New Vessels to Better Serve You
Tropical Shipping is committed to the Caribbean market and its changing needs. We have invested $150 million in six new vessels that are custom-built to better serve the region. The vessels are being built at Guangzhou, Wenchong Shipyard, China and the first ship will join our fleet in this fall with the rest arriving over the next six months.
The vessels are faster, bigger, safer and eco-friendly for improved service. The four Carib Class ships are similar to our Tropic Carib and Tropic Unity while the two Mini Express Class vessels are similar to the Tropic Express. All of the vessels include the latest technology and equipment, making them safer and more reliable.
The Carib-Class ships have a capacity of 1,100 TEUs and can travel up to 20 knots. These will serve ports in Halifax, Canada, Palm Beach, FL, as well as Puerto Rico, the Eastern Caribbean and the Virgin Islands. The smaller Mini Express Class will carry up to 300 TEUs with a speed of 14 knots. They can deliver cargo in ports as shallow as 12 feet and will serve Providenciales, Marsh Harbour, The Bahamas, Turks and Caicos and the Dominican Republic.
---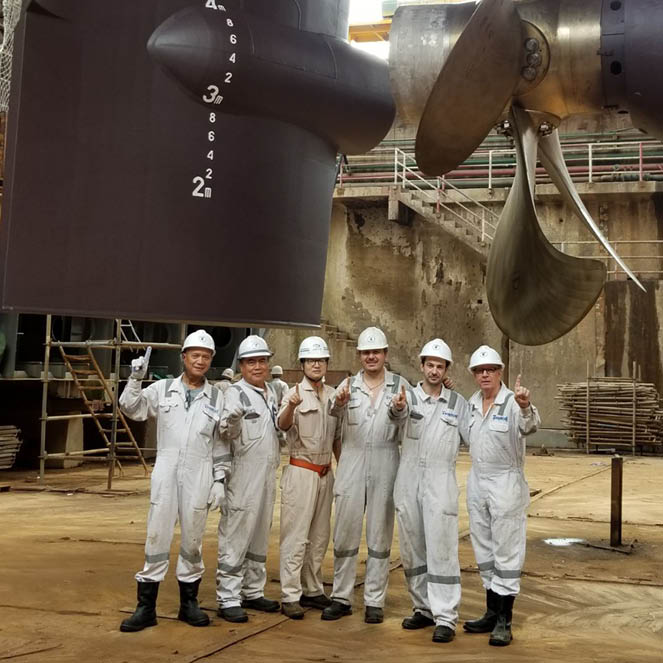 Tropical Gives Back
"Be the change you wish to see in the world." – Ghandi
Tropical Shipping is proud to give back to the communities we serve. As much as we love to support the region with reliable cargo delivery, giving back to those communities is just as gratifying and a large part of our company's character.
Tropical President Jeff Fiser recently stopped by the Max M. Fisher Boys & Girls Club of Riviera Beach where he dropped off a new backpack and lunchbox for each member. What a great way for them to start the new school year!
---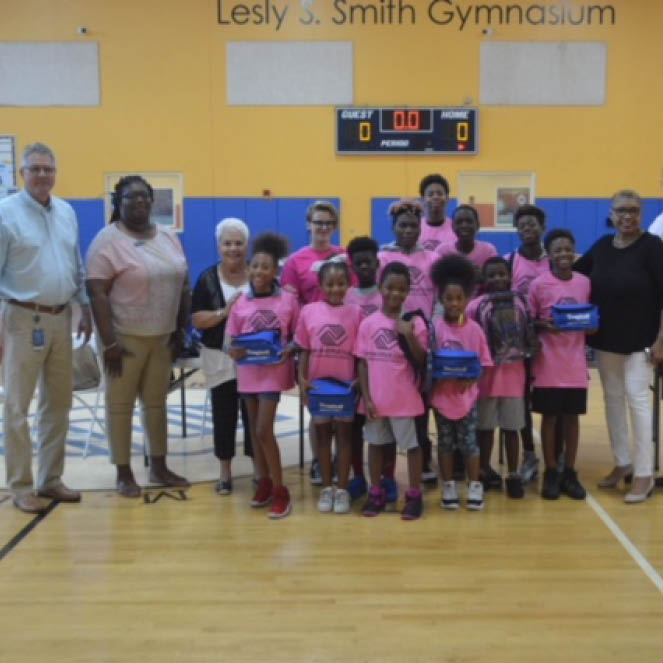 Employee Beacon
By Hilary Reeves / People of Saltchuk
Abel Ortiz grew up alongside the swaying palm trees of Carolina, Puerto Rico, not far from San Juan. He attended Catholic school at Colegio Calasanz, and graduated from Carvin, a local bilingual high school.
"My childhood was fun," he said. "My grandmother's Elida's house was right behind Colegio Calasanz, so she would always pick us up from school and spoil us, taking us to wherever we wanted to eat after school. She would take care of us every day until my parents finished work – my mom, Marilyn, worked at the Puerto Rico Telephone Co. for 26 years as a customer service representative, and my dad, Abel Ortiz, Sr., owned his own trucking company. We would do homework first, and then go out and play with all the kids in the neighborhood. There were a lot of kids to play with, and we were all in the same age range. I was very into sports, so I would play basketball, baseball, or volleyball all afternoon with my friends until my parents came back from work. My grandmother would cook a meal for everybody, and we would all eat together as a family. Those were the good old days." Read More
---