To better serve our customers, the Tropical Shipping office in Dominca will move to a larger office at a new location effective July 23, 2018.
In preparation for the move, our Dominica office will close at 2:30 PM tomorrow, July 20.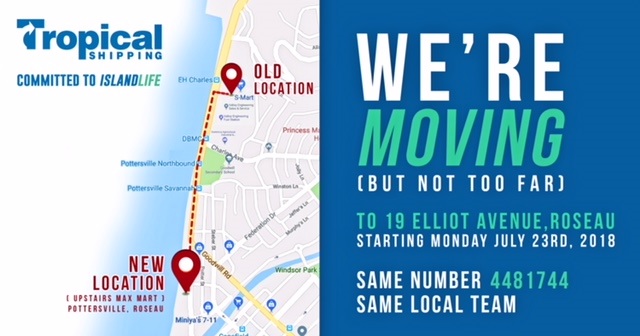 Tropical Shipping values the close relationships we have built with our customers throughout our more than 50-year history. Thank you for choosing us as your carrier of choice. For further information, please contact your local sales representative or the U.S. Customer Service Team at 561-881-3999.
Complete contact listings, including telephone and fax numbers and email address information can be found 24/7/365 on our website on the Bookings and Customer Service page – found in the Contact area of our website, www.tropical.com.