Over the last several days, there has been a severe weather system, wreaking havoc in the North Atlantic that is affecting all along the Eastern Seaboard down to the Caribbean. Some ports have been closed temporarily while many vessels had to alter their course to find calmer seas. Safety of our crew is paramount. As a result, we have had to make some changes to our sailing schedule which includes delaying the Asian Sun scheduled maintenance for one week and the Bomar Rebecca 0107 that was scheduled to sail this week from Halifax, NS has been postponed. The schedule changes are as follows:
The Bomar Rebecca 0108 (note, new voyage #) ETA Halifax Monday, March 12.

The Asian Sun 0014 ETA Halifax Monday, March 19.

The Bomar Rebecca 0109 ETA Halifax Monday, March 26

There will be no sailing from Halifax on April 2 as the Asian Sun will report for her scheduled maintenance.
Please be advised your bookings will remain on the same vessel and will sail one week later.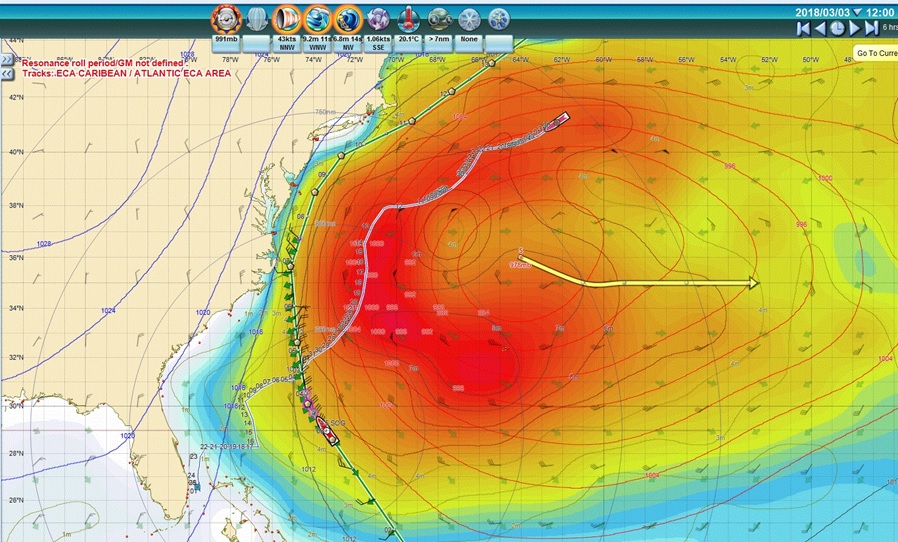 Tropical Shipping values its close relationships we have built with our customers throughout our more than 50-year history. Thank you for choosing us as your carrier of choice to The Bahamas and the Caribbean. For further information, please contact your local sales representative or the U.S. Customer Service Team at 800-638-TROP (8767) or 561-881-3999 or the Canadian Customer Service Team at 866-767-6576 or 506-644-6300.
Complete contact listings, including telephone and fax numbers and email address information can be found 24/7/365 on our website on the Bookings and Customer Service page – found in the Contact area of our website www.tropical.com.