The Bomar Rebecca completed loading all her cargo in Halifax, NS last evening; however due to a severe weather system passing along the Eastern Seaboard that is causing 100+km/hr winds and 9 meter seas, the vessel has taken safe harbor anchorage in St Margaret's Bay, NS. Safety of the crew and vessel are paramount and the Captain of the vessel will not continue with the voyage until this system diminishes in strength. The weather forecast indicates this system will remain in our area until tomorrow.
We will continue to monitor this situation very closely and when the weather improves to allow the vessel to safely commence her voyage South, we will provide a further update.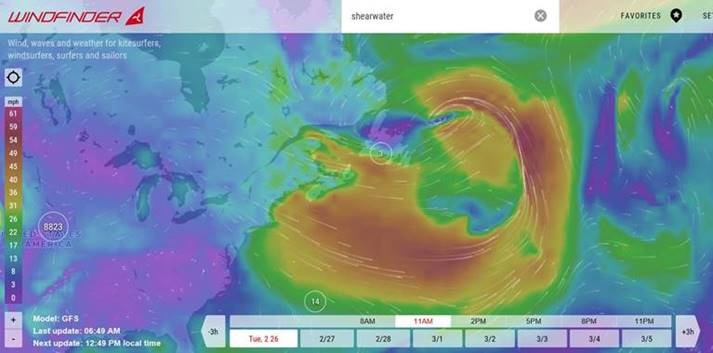 Thank you for choosing us as your carrier of choice to The Bahamas and the Caribbean. For further information, please contact your local sales representative in Canada at 506-644-6300 or call the U.S. Customer Service Team at 800-638-TROP (8767) or 561-881-3999.
Complete contact listings, including telephone and fax numbers and email address information can be found 24/7/365 on our website on the Bookings and Customer Service page – found in the Contact area of our website www.tropical.com.