Tropical Unveils New Mobile App
Tropical Shipping is always looking for new and innovative ways to ensure customer satisfaction. We start with a helpful, courteous, professional staff to assist our customers with all of their shipping needs and concerns.
Our ultimate goal is to provide a superior customer experience with every shipment. By adding and expanding services, destinations and new technology, we make shipping to The Bahamas and the Caribbean hassle free. We believe that through our continued commitment to our customers, we can better support your success.
Access popular Tropical.com tools with the Tropical M-Link app.
Download Tropical M-Link to:
Track your shipment

Find a Tropical Shipping location

Call, fax, email and send message to locations directly from the app

Get driving directions

Search sailing schedules

Access Tropical's on-line tools

Get status on containers

Get up to date important notifications
---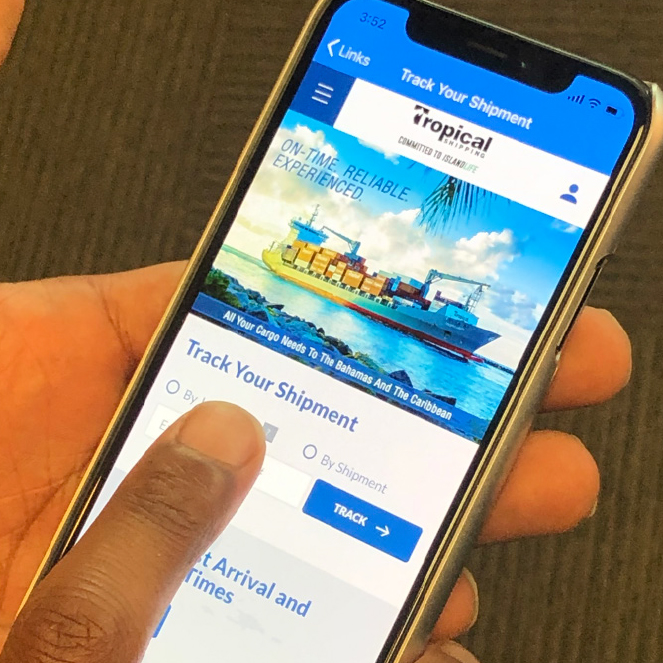 Tropical Gives Back
Tropical team members on St. Maarten recently helped repaint a primary school as part of the annual St. Maarten Doet. This two-day event that took place in March is the largest volunteer event on St. Maarten and the Kingdom during which organizations help give back to their community. More than 1,800 volunteers were expected to take part, with projects ranging from painting buildings to rebuilding playgrounds and planting community gardens. Way to go, Team St. Maarten. Giving back feels good!
---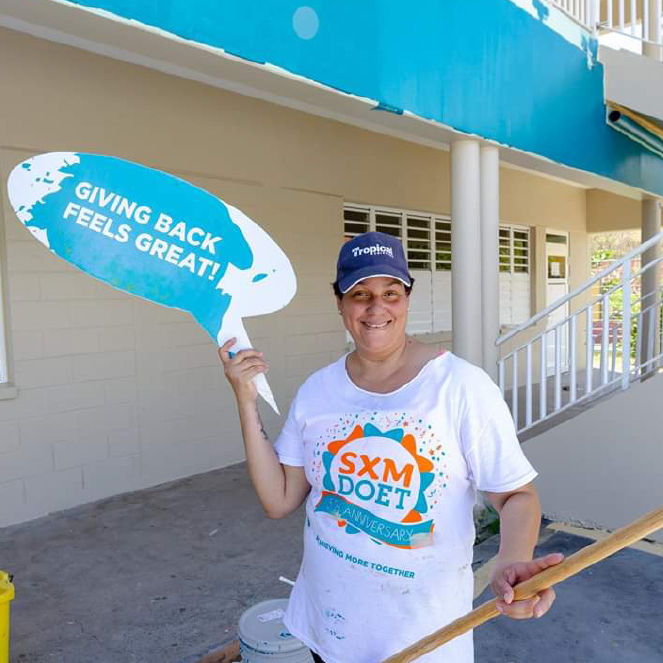 Employee Beacon
By Hilary Reeves / People of Saltchuk
If you had to describe Tropical Shipping's new Marketing Manager Liza Suder in one word, "imaginative" would be a good choice. Just ask her what she dreamed of becoming as a child and you'll find out.
"I've always, no matter what age, wanted to grow up to be a mermaid. I know that's a bit silly, but what could be better than living your best life in the ocean," says Suder. "
While she hasn't yet grown a fin, she did achieve her dream of life in the water, performing as a synchronized swimmer and coaching kids in the sport. A self-proclaimed "nerd," Suder also loves comic book characters, visiting MegaCon in 2016 where she and her husband met Stan Lee, then ComicCon in 2017 where the pair changed costumes twice a day.
Suder says her quirkiness is what makes her think outside the box, a useful skill in her new marketing position.
"My goal is to use new tools and technologies to highlight Tropical's services and grow the brand," says Suder. "Our six new custom-built vessels have given us another reason to promote the company. Customers and employees are really excited about "the ladies," and I want to show the benefits Tropical brings to the Caribbean region."
Suder began her career at Tropical in 2005, working in Information Systems as a business analyst and helping to develop the application side of Tropical.com. She started her new position in January and wants to focus on increasing Tropical Shipping's brand awareness.
"As marketing manager, each day is different, and I love that. I get to speak to Tropical employees and customers in all locations," says Suder. "It's made me realize how many people the company impacts. I'm so proud of Tropical, and I'm excited that promoting it is now part of my job."
---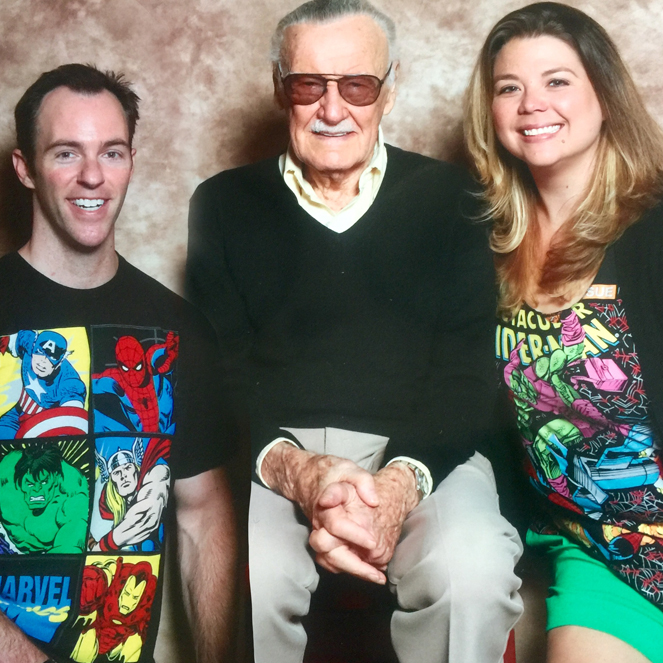 Liza Suder and her husband John in 2016 with Marvel Comics icon, Stan Lee.